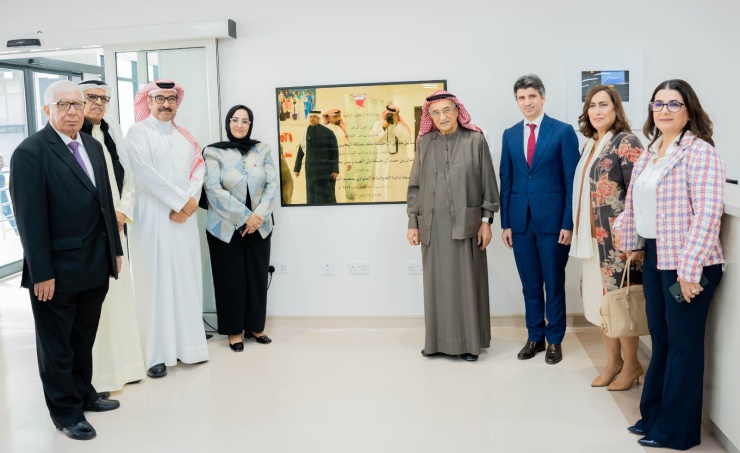 Manama : Under the patronage of His Royal Highness Prince Salman bin Hamad Al Khalifa, the Crown Prince and Prime Minister, the Supreme Council for Health (SCH) President, Lieutenant-General Dr. Shaikh Mohammed bin Abdulla Al Khalifa, today opened the Accident and Emergency Department at the Salmaniya Medical Complex (SMC) following the completion of the expansion project.
Health Minister, Dr. Jaleela Al-Sayed Jawad Hassan, Board of Trustees Chairman of Government Hospitals, Shaikh Hesham bin Abdulaziz Al Khalifa, and CEO of Government Hospitals, Dr. Ahmed Mohammed Al-Ansari, were present.
The SCH President lauded the sound directives of His Majesty King Hamad bin Isa Al Khalifa, and the support of HRH the Crown Prince and Prime Minister.
He also paid tribute to all those in charge of the major project that reflects the interest of the kingdom and its government in developing the health sector, which contributes to achieving the goals of the comprehensive development process, led by HM the King.
He expressed pride in the inauguration of the pioneering project, aimed at improving the quality of health services provided at SMC.
Health Minister affirming that the opening of the project adds to the government's initiatives to improve health services in the kingdom, praising the efforts of the Kingdom's medical competencies to develop the health strategies and ensure the provision of comprehensive, sustainable and high-quality services in Bahrain.
Government Hospitals' Board of Trustees Chairman asserted that the success of service and development project reflects the government's unwavering interest in the citizens, the ultimate goal of the development process.
He also stressed the constant keenness of the Board of Trustees of Government Hospitals to develop the services delivered to the citizens and residents.
CEO of Government Hospitals asserted that the inauguration of the project represents a quantum leap in the service provided for the citizens and residents in the Kingdom, noting that the expansion includes raising the capacity of beds from 80 beds to 120 beds, the addition of 7 Consultation rooms, 15 recovery rooms, 5 classification rooms and 3 treatment rooms, in addition to a separate unit for children and a waiting area for up to 120 people.
Dr. Al-Ansari pointed out that SMC's Department of Accidents and Emergency is one of the centres of excellence at government hospitals, as it receives great attention and top priority within the strategic plans, due to its pivotal role in meeting the medical needs of patients, whose number reaches 1,300 patients per day.