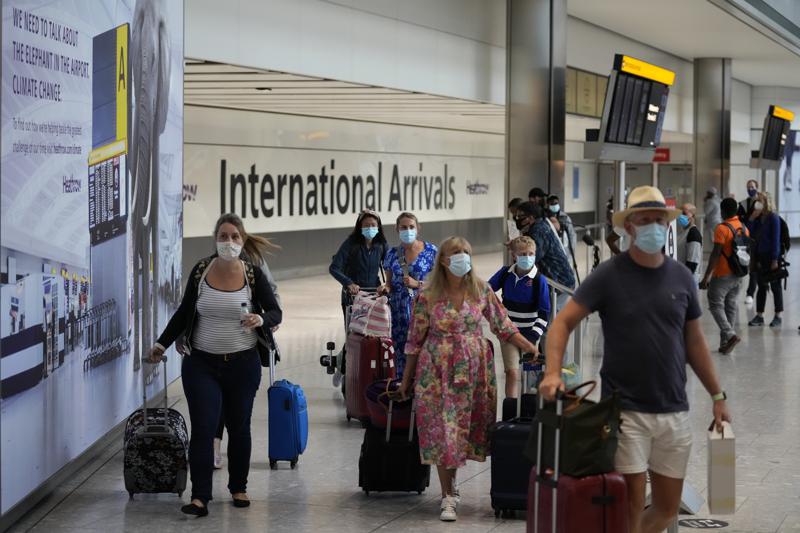 LONDON : The British government announced Monday that it is scrapping coronavirus travel testing requirements for the vaccinated, news hailed by the travel industry as a big step back to normality.
Prime Minister Boris Johnson said that "to show that this country is open for business, open for travelers, you will see changes so that people arriving no longer have to take tests if they have been vaccinated, if they have been double vaccinated."
Transport Secretary Grant Shapps said the change would take effect Feb. 11, coinciding with a midterm holiday break for many schoolchildren.
"Border testing of vaccinated travelers has outlived its usefulness," Shapps said. "Today we are setting Britain free."
Tourism and travel firms that have been hammered by pandemic restrictions welcomed the move, which makes the U.K. one of the most open countries in the world for international travel.