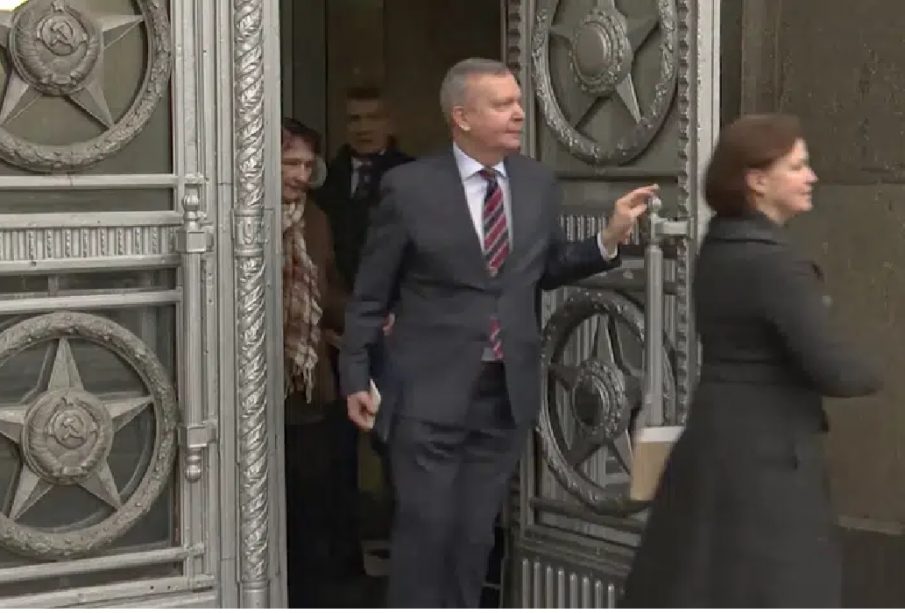 MOSCOW : Russia and Estonia on Monday were expelling the ambassadors from each other's countries in a tit-for-tat move, saying that their diplomatic missions will be headed by charges d'affaires as relations between the countries sank to a new low over Ukraine.
In a show of solidarity with its Baltic neighbor, Latvia announced that it would also downgrade diplomatic relations with Moscow as of Feb. 24.
The Russian Foreign Ministry summoned Estonian Ambassador Margus Laidre and ordered him to leave the country by Feb. 7.
The statement issued by the ministry said that Estonia's diplomatic representation from now on will be downgraded to a charge d'affaires that heads the European Union country's mission in Moscow.
The ministry said that the move was made in retaliation for Estonia's "new unfriendly step to radically reduce the size of the Russian Embassy in Tallinn."
In response, Estonian Foreign Minister Urmas Reinsalu said that the Russian ambassador will leave on Feb. 7 too, in accordance with "the principle of parity."