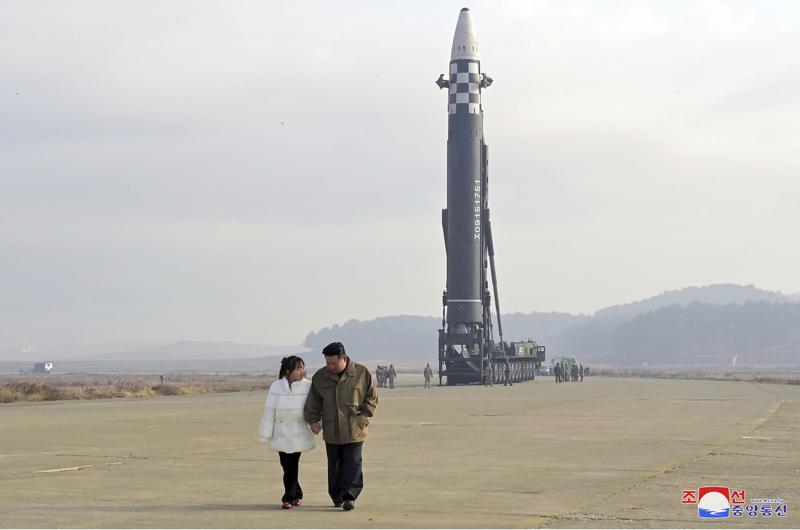 SEOUL :  North Korea has unveiled the little-known daughter of its leader Kim Jong Un at a missile launch site, attracting keen attention on a fourth-generation member of the dynastic family that has ruled North Korea for more than seven decades.
The North's state media said Saturday that Kim had observed the launch of its new type of intercontinental ballistic missile with his wife Ri Sol Ju, their "beloved daughter" and other officials the previous day. Kim said the launch of the Hwasong-17 missile — the North's longest-range, nuclear-capable missile — proved he has a reliable weapon to contain U.S.-led military threats.
The main Rodong Sinmun newspaper also released a slew of photos of Kim watching a soaring missile from a distance with his daughter. Other photos showed her with her hair pulled back, wearing a white coat and a pair of red shoes as she walked in hand-in-hand with her father by a huge missile atop a launch truck.