Manama: His Royal Highness Prince Salman bin Hamad Al Khalifa, the Crown Prince, Prime Minister and Chairman of the Economic Development Board (EDB), today received the President of Hungary, HE Katalin Novák, at the EDB's headquarters in Bahrain Bay.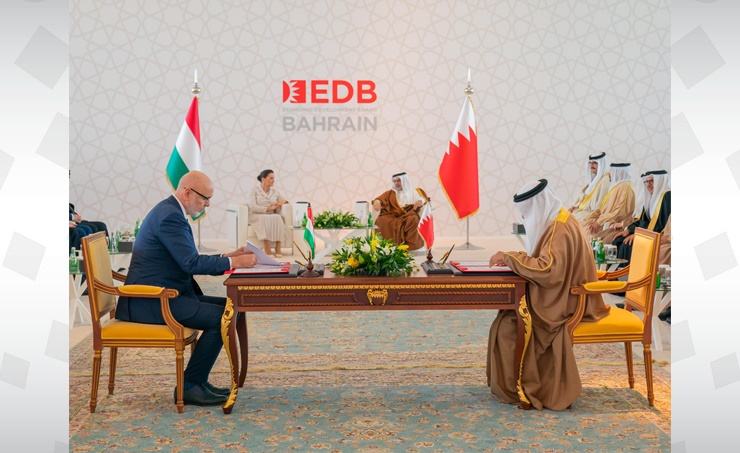 His Royal Highness welcomed HE Novák and the accompanying delegation to the Kingdom of Bahrain, commending the bilateral relations between the two countries and their continuous growth.
His Royal Highness affirmed the Kingdom's commitment to strengthening cooperation and coordination with Hungary, highlighting the importance of further developing bilateral ties to achieve joint aspirations, which benefit the people of both countries.
His Royal Highness and HE Novák witnessed the signing of a number of agreements and memorandums of understanding in the fields of infrastructure and oil, which will help create quality opportunities for citizens, and contribute to strengthening Bahrain-Hungary economic integration.
The meeting also served as an opportunity to explore investment opportunities and areas of cooperation between Bahrain and Hungary.
HE Novák was briefed on the Kingdom of Bahrain's investment opportunities, its business-friendly environment and major development projects. HE Novák was also presented with EDB's investment promotion strategies in various vital sectors and the services it provides to investors, as well as the efforts made by the Kingdom of Bahrain in diversifying its economic base.
A number of senior officials from both countries also attended the meeting.