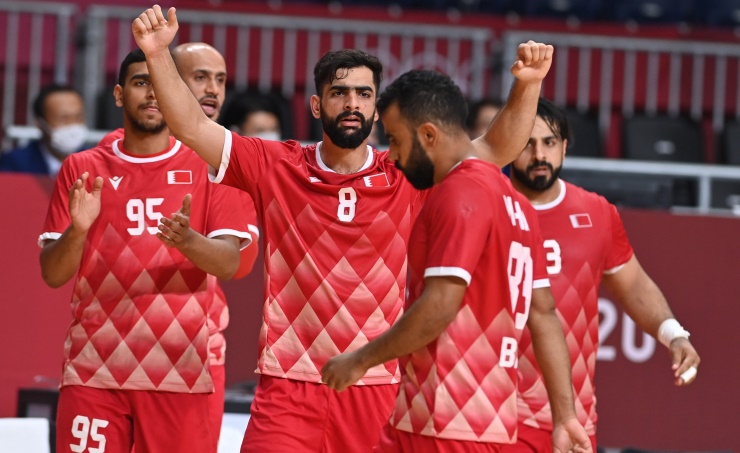 Tokyo :  Hopes are still alive for Bahrain national handball team to continue making history at the 32nd Olympic Games, currently held in Tokyo, after clinching their first-ever Olympic victory against hosts Japan yesterday, 32-30.
The national handball team will take on their Egyptian counterparts on Sunday at 05:00 am Bahrain time in the fifth and last round of the group stage.
Bahrain's victory in yesterday's match against Japan had revived the Warriors' hopes for booking a sport in the last eight should they beat Egypt in their Sunday match provided that Japan beat Portugal or draw with them.
The national team may qualify for the second round even if they lose against Egypt, provided that Japan beat Portugal by a difference not exceeding two goals.
If the Bahrain-Egypt match ends in a draw, the national team may also move the last eight provided that Japan beat Portugal.