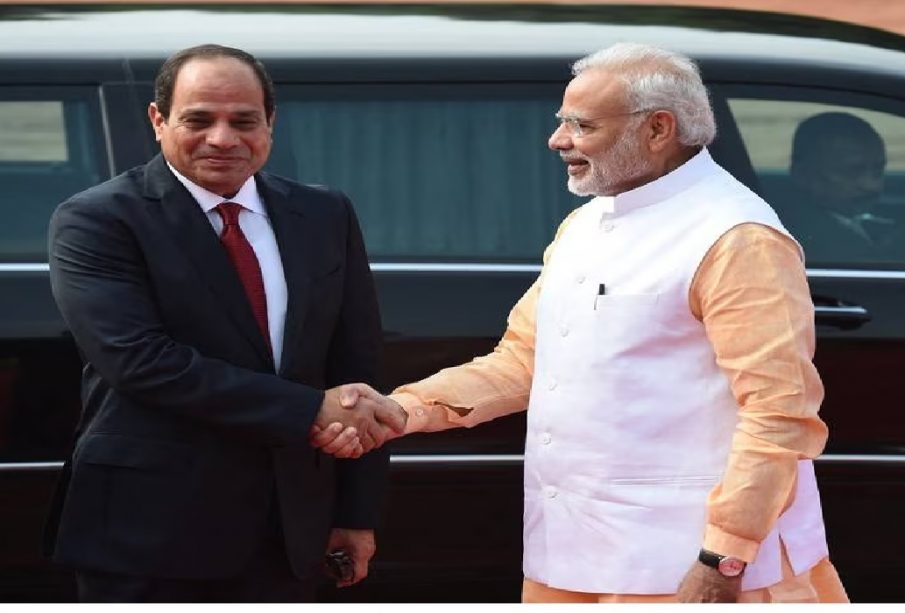 Egyptian President Abdel Fattah El Sisi is travelling to New Delhi this week to be the chief guest at India's Republic Day celebrations and to commemorate with Indian leaders the 75th anniversary of the establishment of diplomatic relations between Cairo and Delhi.
It would be Mr El Sisi's third visit to India since the former army general took the reins in the most populous Arab nation in 2014, but his most significant by far given the giant leaps made by the two countries in cementing and expanding their relationship.
Indian Prime Minister Narendra Modi last visited Cairo in August 2015.
"It is a momentous occasion for both countries that will undoubtedly herald a new dawn in our bilateral relations," India's ambassador to Egypt, Ajit Gupte, said during an early national day celebration in Cairo last weekend. "As the world faces new threats, it is imperative that the [two] countries come closer to realise a sustainable solution."