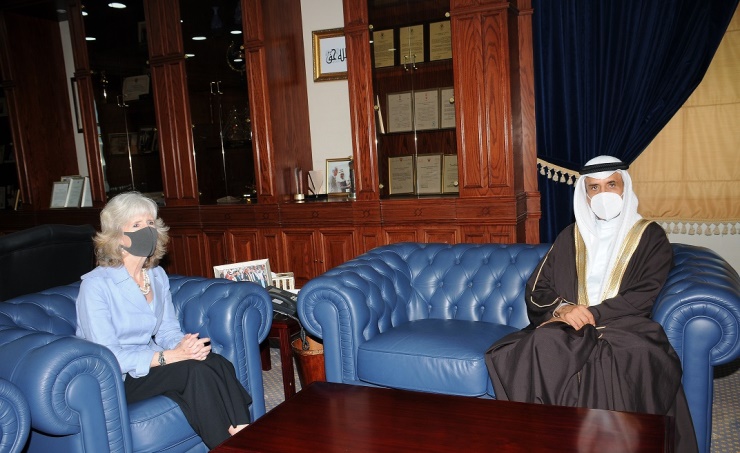 Bahrain :  Education Minister Dr. Majid bin Ali Al Nuaimi, received the Chargé d'Affaires of the United States Embassy in Bahrain, Margaret Nardi.
They discussed areas of cooperation between the two countries in education, higher education and teacher training.
The meeting reviewed hosting a number of academic programs that are consistent with the programs that will be offered at Isa Al Kabeer's "Al Hidaya Alkhalifia" University.
The minister briefed the Chargé d'Affairs on the educational services provided by the ministry and its development projects.