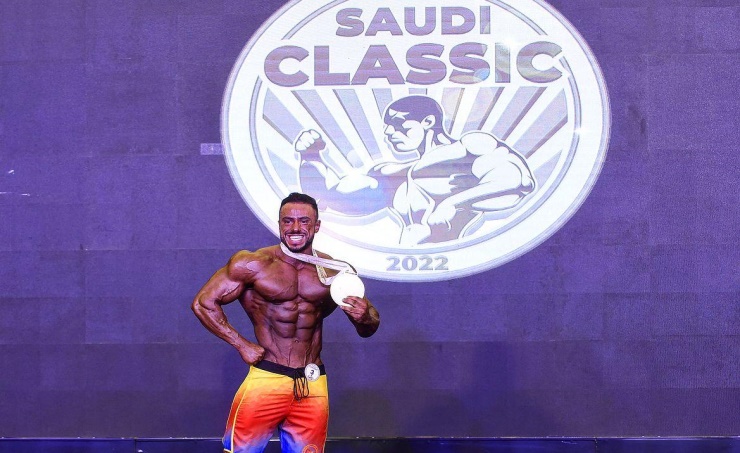 Bahrain :  Bahraini bodybuilder Mahmoud Al Maghrebi has won the Saudi Classic Pro (Physique Category) which was held last Friday in the City of Riyadh.
Al Maghrebi has thus booked a berth in the Mr Olympia  bodybuilding competition, which will be held in August in Las Vegas, the United States of America.
Bahrain Bodybuilding Federation (BBF) Chairman Sami Al Haddad extended congratulations to His Majesty King Hamad bin Isa Al Khalifa on this sports achievements.
He also congratulated HM the King's Representative for Humanitarian Work and Youth Affairs His Highness Shaikh Nasser bin Hamad Al Khalifa and to First Deputy Chairman of the Supreme Council for Youth and Sport (SCYS), the General Sports Authority (GSA) Chairman and Bahrain Olympic Committee (BOC) President His Highness Shaikh Khalid bin Hamad Al Khalifa