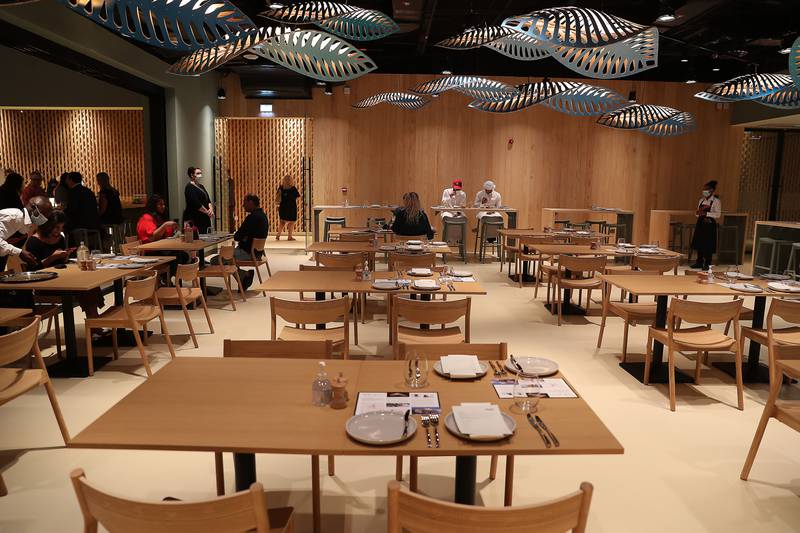 Manuka honey, premium lamb and fresh-as-can-be seafood. There are some ingredients that New Zealand is known for and Tiaki, the official restaurant of the New Zealand pavilion at Expo 2020 Dubai, will pay tribute to all of them.
The pavilion recently unveiled its licensed concept, which launches on October 1 and will continue for the six-month duration of the Expo, and The National got a sneak peek.
Thought has clearly been put into every aspect of the restaurant, starting with its name. Tiaki means to care, safeguard, protect and preserve in the Maori language, underpinning the New Zealand pavilion's theme for Expo 2020, which is to "care for people and place".
The 100-seat restaurant has a separate entrance in the pavilion, giving it an independent feel. With two sliding doors, Tiaki can be broken into three smaller areas, be it for conferences or more private dining experiences.