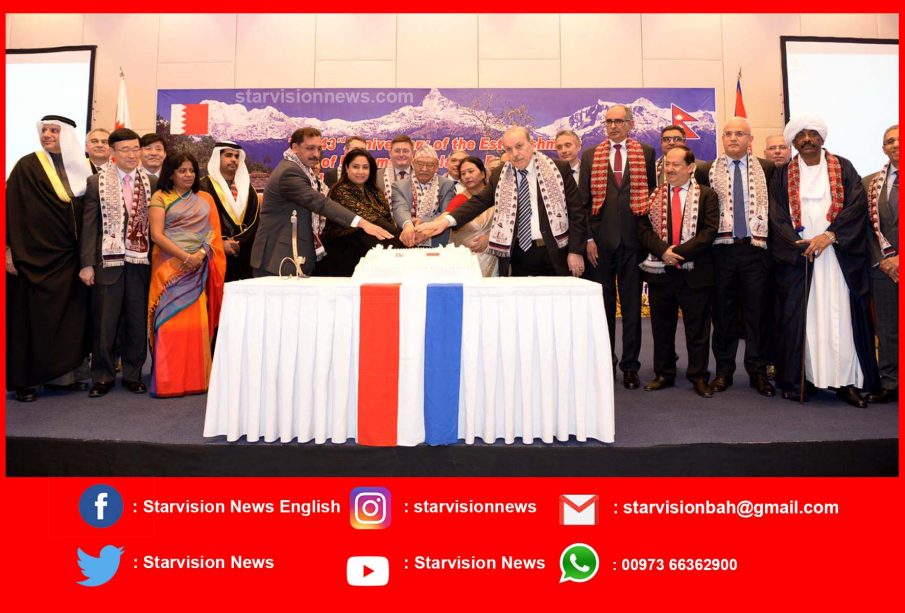 The much-awaited Visit Nepal 2020 campaign has been kicked off in the Kingdom with the aim of creating a buzz about Nepal's tourism sector across the world. The campaign was inaugurated by Nepalese Ambassador to Bahrain Padam Sundas in the presence of Chief Guest Dr. Shaikha Rana bint Isa Al Khalifa, Undersecretary, Ministry of Foreign Affairs, Special Guest Dr. Shaikh Abdulla bin Ahmed Al Khalifa, Undersecretary, Ministry of Foreign Affairs, Khalil Al Moayyed, Chief Executive Officer of Bahrain Tourism and Exhibitions Authority and other dignitaries.
At an event organized to mark the 43rd anniversary of the establishment of diplomatic relations between Nepal and Kingdom of Bahrain which coincided with the inauguration of the Visit Nepal Year 2020 campaign, Padam Sundas stated that the bilateral relations between Nepal and the Kingdom of Bahrain have always remained close, cordial and welcoming ever since the establishment of diplomatic relations on 13 January 1977. 
Since then, collaboration between Nepal and Bahrain in the forums of the United Nations, Non-Aligned Movement, G-77 and many more has been going very strong. 'Our two nations have been working hand in hand for the promotion of international peace, security, collective progress, prosperity and wellbeing of global citizens, he said. At this opportune moment, I would like to pay my utmost reverence to His Majesty King Hamad bin Isa Al Khalifa for heralding an era of economic prosperity and technological advancement along with promotion of tolerance, peaceful co-existence and religious liberties.
My equal gratitude to His Royal Highness Prime Minister, His Royal Highness the Crown Prince, and the team of esteemed Ministry of Foreign Affairs for providing guidance to me and my colleagues, Padam Sundas said. Nepal is a South Asian country with just 147,181 sq. kilometres in area. Within this boundary, we have 8 out of 14 snow-capped mountains above 8 thousand metres from the sea level.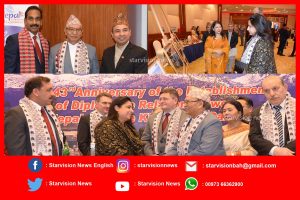 It is my sheer pleasure to remind that the tallest peak, Mount Everest smiles and allures us with her majestic beauty from my homeland. Nepal, is home to 10 world heritage sites. Not only that, it is also a safe haven to numerous animals and birds that have been enlisted as protected or endangered, namely Giant-Hornbill, Clouded Leopard, Elephants, One- horned Rhinos, Red Pandas and Bengal tigers. It is noteworthy that rare bird Spiny Babbler is found only in Nepal. According to World Wildlife Fund Nepal is the country which is very close in doubling tiger population from 121 to 235 in the last ten years.
Moreover, 11 of the 15 families of butterflies, 8 percent of birds, 2 percent of flowering plants, 600 indigenous plants thrive in Nepal. The preservation of these many species have been made possible owing to presence of 12 National Parks, 6 Conservation Areas and 1 Wildlife Reserve. Stretch of plain land to numerous hills, lakes, glaciers and fast flowing rivers make Nepal a hub of agro to adventure tourism.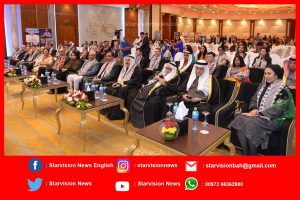 The land where Lord Gautama Buddha was born, is equally famous for her traditions and warm hospitality. I also take this opportunity to remark that it is really a happy coincidence that Manama has been bestowed with "Capital for Arab Tourism" this year. I feel close relationship between Nepal Tourism Board and Bahrain Tourism and Exhibitions Authority will help achieve our milestones, Nepalese Ambassador said.