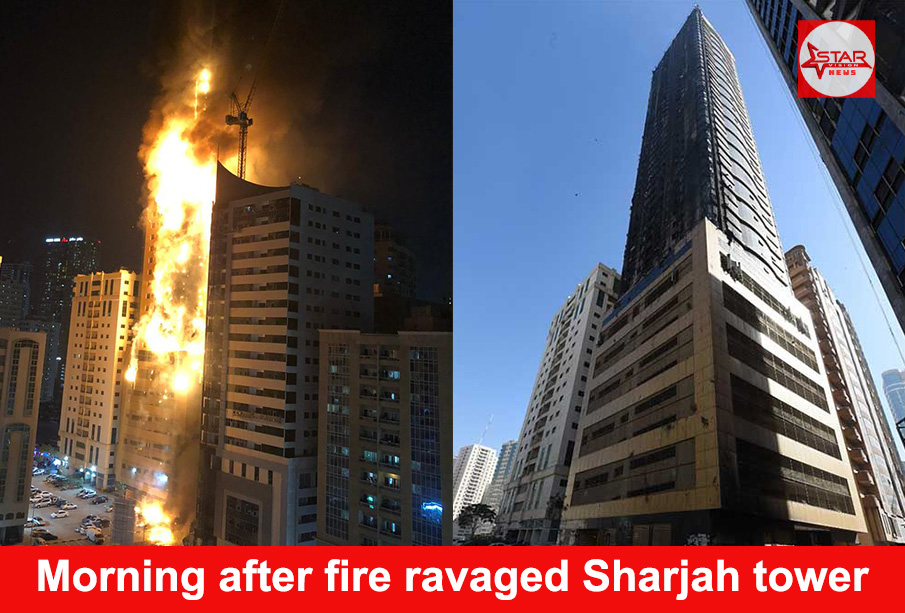 Sharjah Civil Defence teams prevented a major disaster due to their quick response after a massive fire raged through the 48-floor Abbco Tower in Sharjah's Al Nahda area on Tuesday evening.
Sharjah Civil Defence said they were called to the scene shortly after 9 pm on Tuesday. The fire was brought under control two hours after civil defence received the first fire alert on. Personnel from Mina and Al Nahda fire stations attended the scene, while the Sharjah Police Air Wing was also called into action.
Morning after fire raged Sharjah tower

For More Details: https://t.co/BfYWSMeQkG pic.twitter.com/eR9JEbBWng

— Starvision News (@StarvisionN) May 6, 2020
Firefighters used a ladder truck to spray water into the building, whose cement-block walls stood charred and exposed after the fire.
According to the eye witnesses, the blaze erupted in the building that is located next to the Taj Bangalore restaurant.
More than 250 families were evacuated from the 48-floor building.
https://www.facebook.com/starvisionnews/videos/731720977633042/
Of the 12 people who were injured, five were rushed to hospital with smoke inhalation and seven were treated at the scene.
Cars were damaged by the falling debris from the burning building.