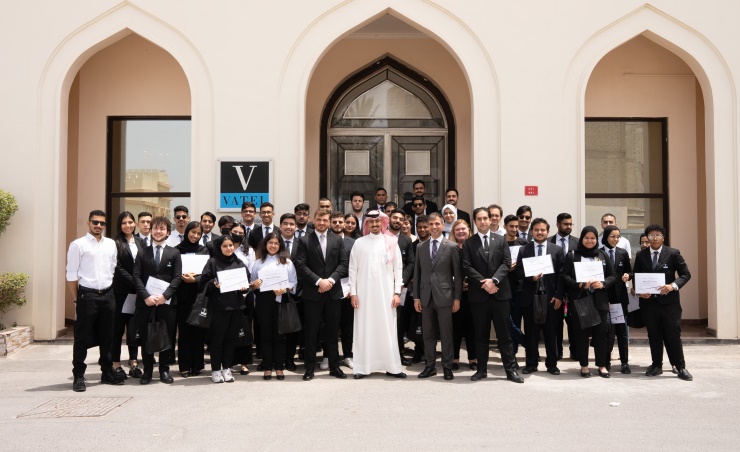 he Gulf Hotel and Vatel Bahrain awarded 47 of its students who participated in the Formula 1 Gulf Air Bahrain Grand Prix 2022 as part of their practical application learning.
The students were exposed to a global event that allows them to conduct hospitality-related tasks and get trained on how to cater to international guests.
Shaikh Khaled bin Khalifa Al Khalifa, General Director of Vatel Bahrain thanked the organizers for trusting and providing this opportunity to their students, noting that the opportunity had a positive impact on both themselves as well as for Vatel.
"We are delighted to have this unique opportunity for our students.  Their active participation in important events such as this showcases the competencies of Vatel students at a global level, as Formula 1 is organized by the world's largest international companies," he said.
"At Vatel Bahrain, we aim to make Bahrain a centre for training in the field of hospitality and tourism in the Middle East, and turn it into one of the most important Vatel campuses for hospitality around the world."
"The driving force behind the decision to involve Vatel students in this important event was based on our trust in the students and Vatel Bahrain's capabilities and skills to handle this international event," Charbel Hanna, Deputy General Manager at the Gulf Hotel said.
"This was a great opportunity to hone their skills for their international management careers. With the assistance of Vatel's students, the 2022 Bahrain Grand Prix was the most successful in history, and I would like to thank them all."