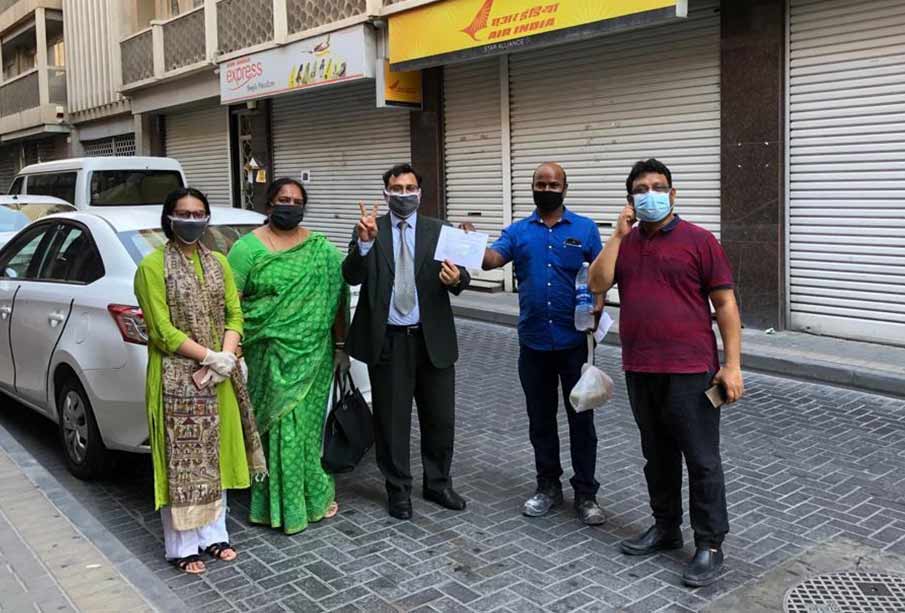 Stranded Odias had a great sigh of relief as Air India issued the tickets for the second Vande Bharat Mission flight to Bhubaneswar, the temple city of India.
Rasmi Ranjan Sia, a stranded migrant worker from Odisha had been unemployed in the Kingdom for the past four months. He was unable to return home on the first Vande Bharat Mission flight to Bhubaneswar as he had not received his final dues from his employer.
"I have been stranded away from home for far too long. My colleagues and I were in despair until Dr. Arun Kumar Praharaj informed us about a second flight at a reduced price. We thank him and his team for the support they provided us during this difficult time", he said.
Mr. Sia will be accompanied by several other travellers, mainly constituting of migrant workers who will fly to Bhubaneswar via Delhi on the 11th of July, 2020 by Air India Flight AI 0940 at 1pm and the flight will land at 10.20pm night at the Biju Patnaik International Airport.
Passengers also expressed their joy over the significant reduction of the airfare which was taken into consideration after multiple requests were made by Dr. Arun Kumar Praharaj, Founder, Bahrain Odia Samaj.
Whilst the first flight from Bahrain to Bhubaneswar was priced at BD 146 (Rs.30,000/-), fares for the second have been reduced to BD 126 (Rs. 26,000/-). "The reduction has definitely made it possible for us to go back home at a much more affordable rate," said one passenger.
Dr. Praharaj was present at the Air India ticket collecting booth along with his Executive Committee members, Subas Sahoo, Himanshu Taldi, Arunita and Sunita Praharaj.
Dr. Praharaj along with his committee members and all stranded Odias expressed their heartfelt gratitude to Dharmendra Pradhan, Petroleum Minister, Naveen Patnaik, Chief Minister of Odisha, Minister Ranendra Pratap Swain, Rahul Shrivastava, Joint secretary Ministry of External Affairs and the Indian Embassy in Bahrain for their kind support.