A chemical-laden cargo ship is sinking off the coast of Sri Lanka, sparking fears of an environmental disaster.
The Singapore-registered X-Press Pearl had been on fire for almost two weeks before the blaze was put out this week.
Hundreds of tonnes of oil from fuel tanks could leak into the sea if it sinks, devastating nearby marine life.
The Sri Lankan and Indian navies had worked jointly over the past days in an attempt to put out the fire and prevent the ship from breaking up and sinking.
But rough seas and monsoonal winds hampered the operation, just outside the port of Colombo.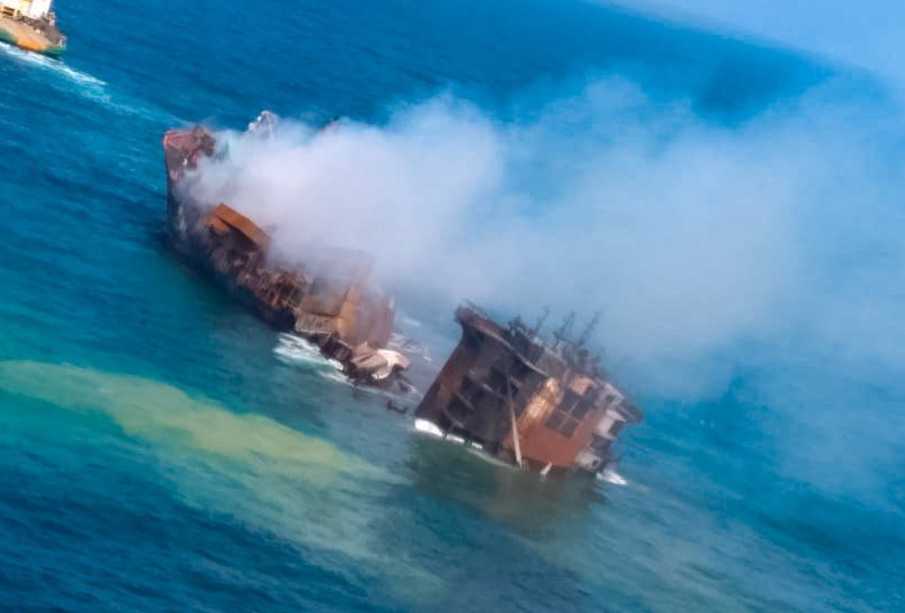 Dr Perera said divers should have been sent down to examine the ship before it was towed out to sea.
"The environmental issues will remain in our waters now," she added.
The coastal stretch near the city of Negombo – home to some of the country's most pristine beaches – has already seen oil and debris pollution for days.
Meanwhile, the fisheries ministry said emergency measures were in place to protect the Negombo lagoon and surrounding areas and all fishing from Panadura to Negombo had been suspended.
Joshua Anthony, head of the regional fishing union, warned that the sinking could be "a death blow" for the industry.
"We can't go to the sea which means we can't make a living," he said.
Sri Lankan officials believe the fire was caused by a nitric acid leak which the crew had been aware of since 11 May. The ship was carrying 25 tonnes of the highly corrosive acid, which can be used in the manufacture of fertilisers and explosives.