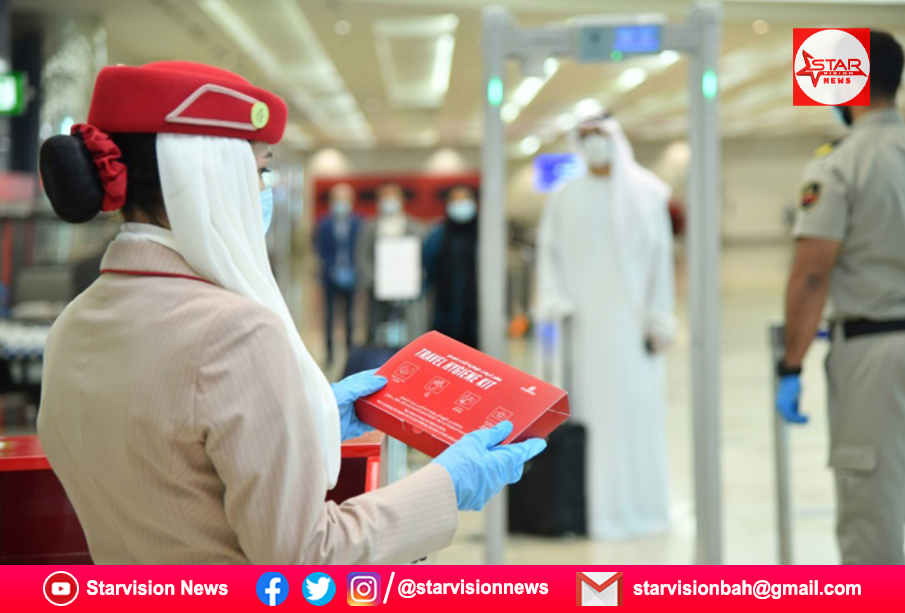 Emirates said it has redefined safety and hygiene standards on board and on the ground as it unveiled multi-faceted measures for employee and customer care at every step of the travel journey.
The new measures took effect today, with the resumption of regularly scheduled passenger flights to nine destinations.
"Emirates is implementing a comprehensive set of measures at every step of the traveller's journey, to enhance the sanitisation of all touchpoints, and ensure the health and safety of our customers and employees," Adel Al Redha, Emirates' Chief Operating Officer, said.
"The risk of catching an infection on an aircraft is already very low, but we have spared no effort in reviewing and redesigning every step, from check-in to disembarkation. Every measure implemented is an additional reduction in risk and taken altogether, our aim is really to make flying as safe as possible."
The airline has introduced complimentary hygiene kits to be given to every passenger upon check in at Dubai International Airport and on flights to Dubai.
The kits comprise masks, gloves, antibacterial wipes and hand sanitiser. Gloves and masks are mandatory for all customers and employees at the airport in Dubai, while only masks are mandated on Emirates flights