Manama : The Ministry of Information announced the launch of the "Media Talents Award 2023" under the patronage of Dr. Ramzan bin Abdulla Al Noaimi.
This award aims to promote young Bahraini media talents and empower them to produce professional media production, aligned with the ministry's vision to develop multimedia production skills and reinforce Bahraini media competency.
Marking the launch, the minister affirmed the importance of training young media personnel considering that talent is one of the main pillars of creativity.
He noted that caring for and empowering talent from its early stages contribute to its development and maturity.
Minister Al Noaimi expressed thanks the Labour Fund "Tamkeen" for its continuous support to media initiatives that target the advancement of Bahraini youth.
The Minister emphasised that the award would open new horizons for the participants, who will undergo intensive two-month training period presented by professional media experts.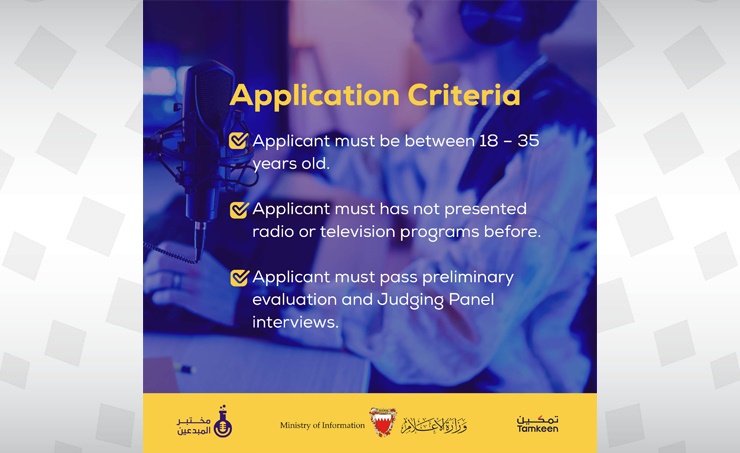 The Award, which is organised with a strategic partnership with the Labour Fund "Tamkeen", aims to highlight media talents in the fields of presentation and production to enrich audio and visual production through polishing the skills of these talented participants and enabling them to be integrated into the national and international media market.
The award is part of the Creativity Lab initiatives that the ministry has launched in 2022. This year's edition focuses on the field of Presenting and Producing Variety Radio and Television Shows. It includes two competitions, one in Arabic and another in English.
Application for the Award is open from 17-13 September. The applications will go through a Judging Panel which will choose 30 applicants to participate in an intensive eight-week training programme that will conclude with a final project. The winners will be announced in December 2023.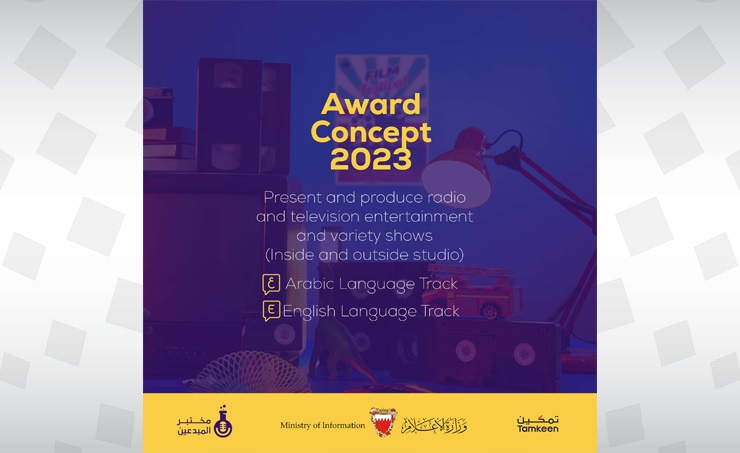 The training programme includes various fields sectors introduction to media professions, media ethics and code of conduct, the art of producing, presenting, field reporting, Arabic and English languages phonology and morphology in addition to radio and television dialogue and social media content creation.
Applicants must be between 18-35 years old, and have not presented radio or television shows before. They should also pass the preliminary evaluation and Judging Panel interviews.
The applicants may register via the Ministry of Information's website which would direct the applicants to the registration form for either the Arabic or English competitions and will be requested to attach a three-minute-long introductory video about a topic of their choice.