LuLu Hypermarket showcases exotic Thai tastes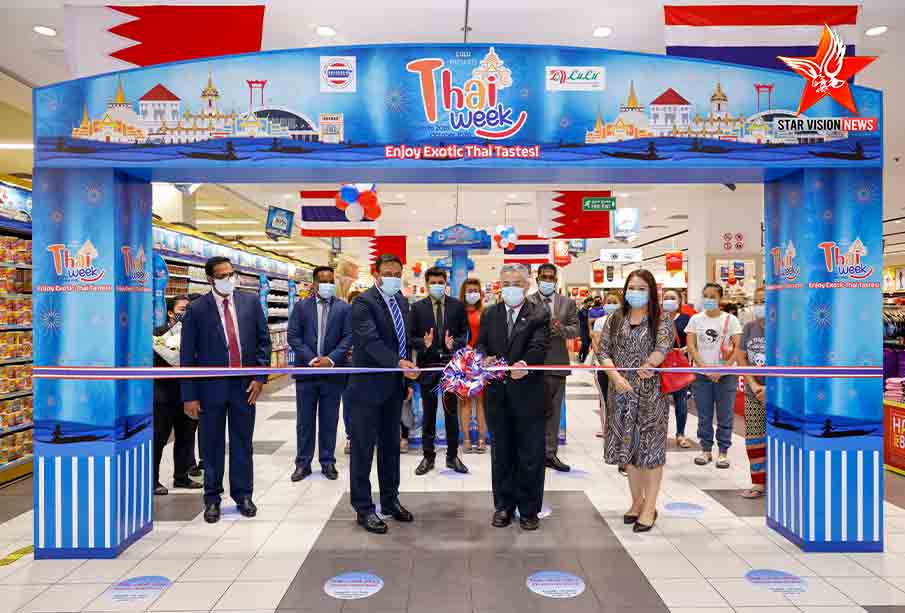 LuLu Hypermarket will be showcasing the popular and exotic cuisine of Thailand in a unique festival to be held from October 14 to 20, 2020 in collaboration with The Royal Thai Embassy Kingdom Bahrain.
The festival was inaugurated on 14 th October 2020 (Yesterday) at the LuLuHypermarket in Juffair Mall by H.E. Mr. Thanis Na Songkhla ThaiAmbassador to the Kingdom of Bahrain and LuLu senior management led by Lulu Group Director Mr. Juzer Rupawala.
There will be a 30% saving discount in all LuLu Hypermarkets on selected Thai products and a special display of Thai vegetables as well. In addition, a Guest Chef from the Gulf Hotel, Chef Wasanee Bordeerat, will be presenting a live cookery demo of Thai culinary treats.
For the inauguration, Chef Wasanee prepared two signature dishes: Panangcurry (non-veg) and a vegetarian Tom Kha Pak soup.
"Thai cuisine is known worldwide for its versatility and flavours and is one of the most popular food trends globally. The Royal Thai Embassyalways takes the opportunity to promote our Thai culinary heritage and the vast range of fresh Thai produce and amazing Thai food ingredients which LuLu Hypermarket has in its aisles. This festival will amply focus on these." Said H.E. Mr. Thanis Na Songkhla Thai Ambassador to the Kingdom of Bahrain.
"As we all work around the template of safety in this time of pandemic, we are finding new and innovative ways to continue to bring new concepts to life," said LuLu Regional Director Mr. Kaleem, "The LuLuGroup is happy to support the Royal Thai Embassy and bring people the experience of eating at the best Thai tables in Bahrain."