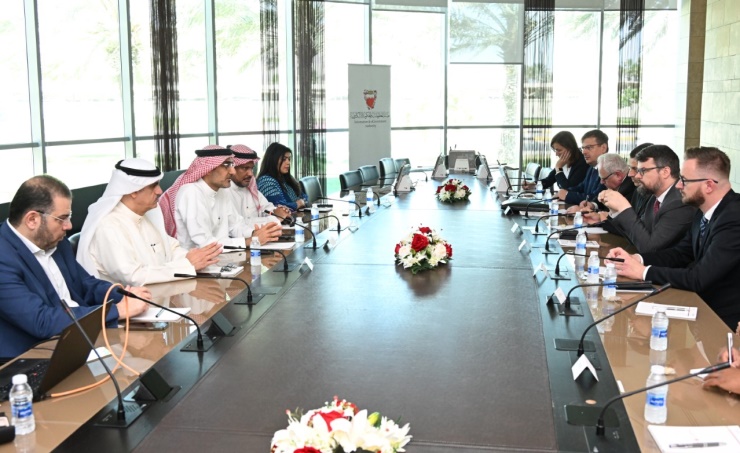 The iGA Chief Executive, Mohammed Ali Al Qaed received the Slovakian Deputy Prime Minister, Stefan Holy, and his accompanying delegation, to showcase the Kingdom's experience in the "Benayat Project" and several other ICT initiatives.
The CE, highlighted the features of Benayat, a government system launched in 2018, which has transformed the construction of residential, industrial, and commercial projects.
Al Qaed explained how the project meets the needs of investors, including allowing Bahrain-licensed engineering offices to apply for construction licenses and enquire about their status, receive consultation services from relevant government entities, pay needed fees, and other construction-related services.
Benayat is the first government system to use Amazon Web Services (AWS) Cloud computing, which offers flexibility, enables the processing of a high number of transactions in a short period of time, and maintains business continuity around-the-clock.
Al Qaed affirmed that the iGA has played a central role in studying and implementing the system, as well as reducing waiting times for licensing procedures from months to five days. He stated that the system also aims to streamline government service applications, standardise construction license requirements, change government entities' roles from operators to supervisors, and implement an effective mechanism for monitoring performance, in line with the goals of Bahrain's Economic Vision.
Both parties agreed to collaborate and highlighted the deep-rooted bilateral ties. They affirmed the importance of bilateral cooperation, particularly in the area of technology.
Slovak Deputy Prime Minister Holy praised Benayat and its features to enhance the investment environment, and discussed various ICT-related topics during the meeting.