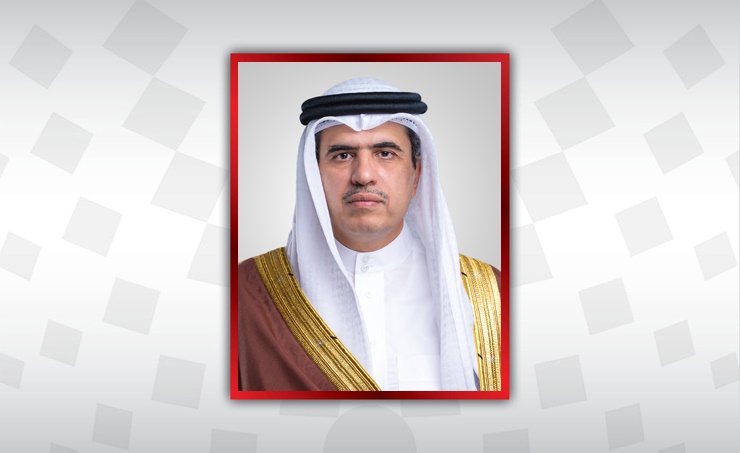 Manama: Information Affairs Minister, Ali bin Mohammed Al-Romaihi, has lauded the meeting of His Royal Highness Prince Salman bin Hamad Al Khalifa, the Crown Prince and Prime Minister, with the editors-in-chief of local newspapers, praising HRH the Crown Prince and Prime Minister's comprehensive modern vision on ways to develop government work, and strengthen security, justice and rule of law, under the leadership of His Majesty King Hamad bin Isa Al Khalifa. The minister stressed that HRH Crown Prince and Prime Minister has set the priorities of national action with sincere resolve, unified Team Bahrain spirit and an ambitious vision that calls for optimism, creativity, excellence and development of the citizens, who are the nation's real asset, and pillar of its achievements, in line with the royal directives, as well as the principles of the National Action Charter and the Bahrain Economic Vision 2030.
According to HRH Crown Prince and Prime Minister's vision, the citizens are also the cornerstone for the achievement of the goals of the Government Action Plan, in partnership with the Legislative branch, within an integrated legal, judicial and executive system that supports human rights respect, economic openness and private sector growth, he added. The minister extended deepest thanks and appreciation to HRH Crown Prince and Prime Minister for his constant support to responsible freedom of opinion and expression, transparent word and enlightened national press, praising HRH's directives to refer a new and modern press and media law to the legislative branch as soon as possible. Al-Romaihi pledged that all national media outlets will continue their enlightening mission as a partner in the nation building and development process, through promoting the values of good citizenship, tolerance and national unity, raising national issues honestly and transparently, highlighting the national achievements and carrying out their duties with competence and dedication, within "Team Bahrain", in confronting the COVID-19 pandemic.
The Information Affairs Minister stressed that under the leadership of HM the King, the support of HRH Crown Prince and Prime Minister and with the one team spirit, Bahrain is capable of turning challenges into opportunities, continuing its pioneering success in fighting the pandemic, preserving rights and freedoms, and consolidating its prestigious status as an oasis of security and peace. The kingdom will also continue adhering to its wise and balanced foreign policy that seeks safeguarding national security and regional stability, as well as strengthening GCC complementarity, within the framework of pride in the fraternal Saudi, UAE and Kuwaiti stances, enhancing cooperation with brotherly and allied countries in fighting terrorism, and supporting sustainable development, the minister also said.