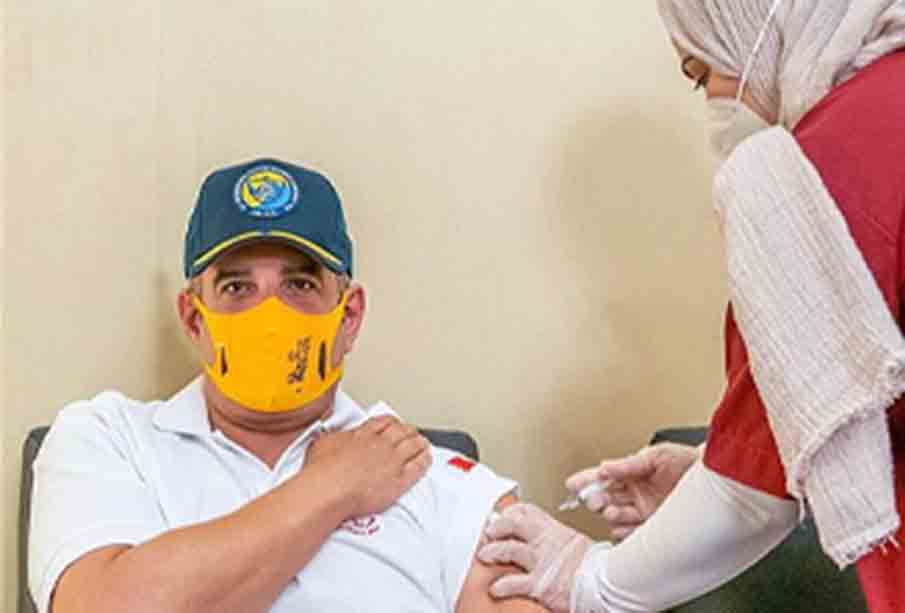 His Royal Highness Prince Salman bin Hamad Al Khalifa, Crown Prince of Bahrain, Deputy Supreme Commander and First Deputy Prime Minister, participates in the third clinical trials of the coronavirus vaccine (COVID-19).
More than 3,000 volunteers, including citizens and residents, have participated in phase III clinical trial for a COVID-19 inactivated vaccine as of 10th September.
Conducted in collaboration with the Abu-Dhabi based G42 Healthcare using a vaccine developed by Sinopharm CNBG the world's sixth largest producer of vaccines in the world, the potential vaccine will be tested on about 6,000 volunteers who meet the required medical criteria.
Open to volunteers above the age of 18 who do not suffer from chronic or underlying conditions, phase III of clinical trials has been approved by the National Health Regulatory Authority (NHRA) following the success of its phase I and phase II clinical trials across China.