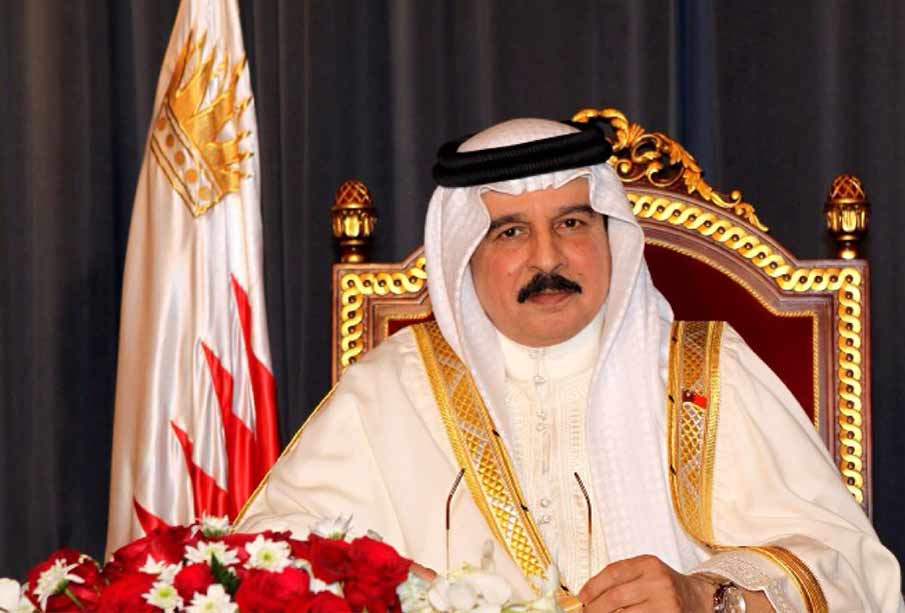 His Majesty King Hamad bin Isa Al Khalifa congratulated the Bahraini citizens and the expatriate community on Eid Al Adha, wishing them many happy returns and abundant health and wellness.
Marking the occasion, HM the King expressed congratulations, thanks and appreciation to the National Taskforce, led by His Royal Highness Prince Salman bin Hamad Al Khalifa, the Crown Prince, Deputy Supreme Commander and First Deputy Prime Minister, for their impressive results and success in handling the coronavirus pandemic and containing its repercussions. He praised the sacrifices and dedicated efforts of the frontline heroes, including the medical and nursing staff, the security bodies affiliates and the national taskforces, who are setting the most wonderful examples in sacrifice, humaneness, loyalty and patriotism by showing utmost keenness on people's health and safety.
HM the King assured citizens that the health situation is assuring, thanks to Allah the Almighty, as the pandemic is steadily abating and the number of people recovering is increasing. He commended collective cooperation and the efforts of the National Taskforce in dealing with the global pandemic competently, responsibly and professionally. He stressed providing every support to the taskforce to ensure success of its national duties in curbing the pandemic. He also thanked the Bahraini citizens and the expatriate community for their high awareness and cooperation by adhering to the preemptive measures. He urged all to continue complying with the precautionary procedures to overcome the crisis.
HM the King affirmed the Kingdom of Bahrain's capability to overcome crises and challenges thanks to synergized efforts and national competencies. He added that the kingdom is heading into the future with determination and confidence to protect achievements and promote its development march for the posterity. He also underlined Bahrain's solidarity with the rest of the world within the framework of fostering human brotherhood as a way to face the global challenge and weather its repercussions.