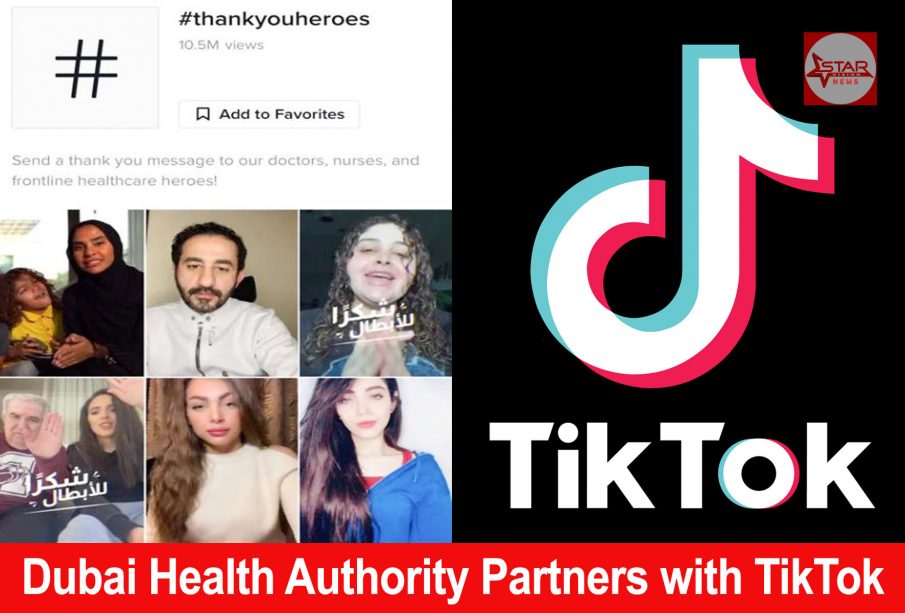 The Dubai Health Authority (DHA) has joined TikTok to launch the #ThankYouHeroes challenge. The challenge provides a platform for the TikTok UAE community to express their appreciation for the hard work and dedication shown by the country's first line of defenders against COVID-19.
Commenting on the #ThankYouHeroes challenge, Abdullah Jumaa, Director of the Corporate Communications and Marketing Department at the Dubai Health Authority said: "We have been taking proactive and comprehensive measures with our teams across the UAE to protect the community from COVID-19.
Our #ThankYouHeroes campaign with TikTok aims to continue raising awareness of the virus and on the safety precautions needed, but also to encourage the UAE community to join us in thanking healthcare workers across the country for the risk they take every day to safeguard public health."
Over the past few weeks, TikTok joined forces with government entities including the World Health Organization and UNICEF MENA to help the community gain access to accurate information about COVID-19 prevention methods.
Additionally, TikTok launched a series of challenges to encourage people to stay safe and positive at home such as the #stayathome challenge.
Starting today, TikTok users throughout the UAE can participate in the #ThankYouHeroes challenge and show appreciation for doctors and nurses fighting against the spread of COVID-19
Celebrities including Raya Abirached, Ahmed Helmy, Khalid and Salama, Douziofficial, DZjoker Chemsou, Mohamad Qais and Samia Trabelsi from across the rejoin have also participated in the challenged and joined hands to support healthcare workers in the UAE and thank them for their hard work during these unprecedented times