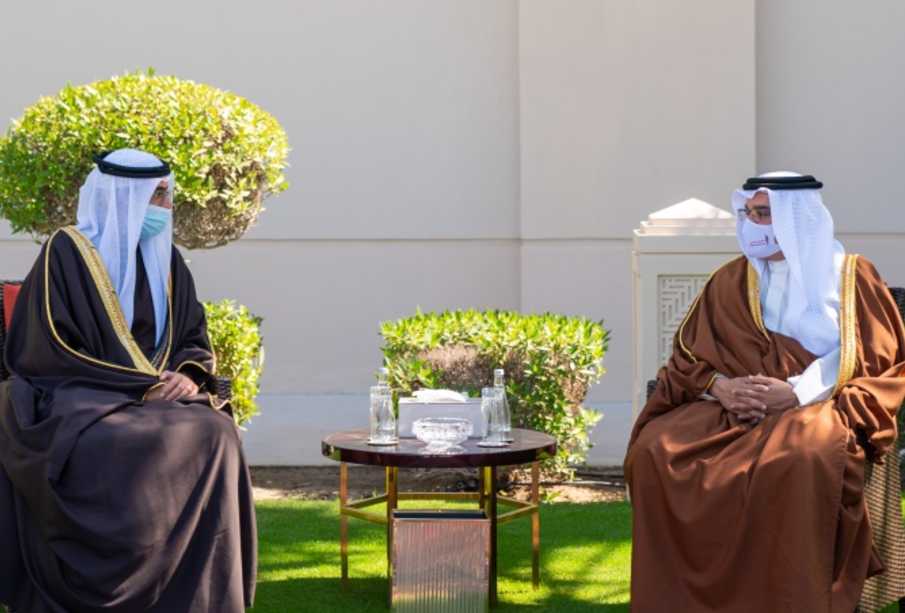 The Deputy King, His Royal Highness Prince Salman bin Hamad Al Khalifa, today received the Governor of the Southern Governorate, His Highness Shaikh Khalifa bin Ali Al Khalifa, at Riffa Palace.
At the start of the meeting, His Royal Highness was presented a copy of the book 'Riffa's Glory: Past and Present', authored as a tribute to Riffa's development.
His Royal Highness recognised the importance of books as bearers of cultural significance and appreciated the Southern Governorate's efforts in capturing Riffa.
His Royal Highness affirmed that promoting cultural heritage is central to Bahrain's development path, which aims to integrate the Kingdom's rich history and vast cultural landscapes with its forward-looking policies and initiatives.
For his part, HH the Governor expressed his appreciation for the support extended by His Royal Highness to the Governorate's initiatives.
The Minister of Finance and National Economy, HE Shaikh Salman bin Khalifa Al Khalifa, was also in attendance.