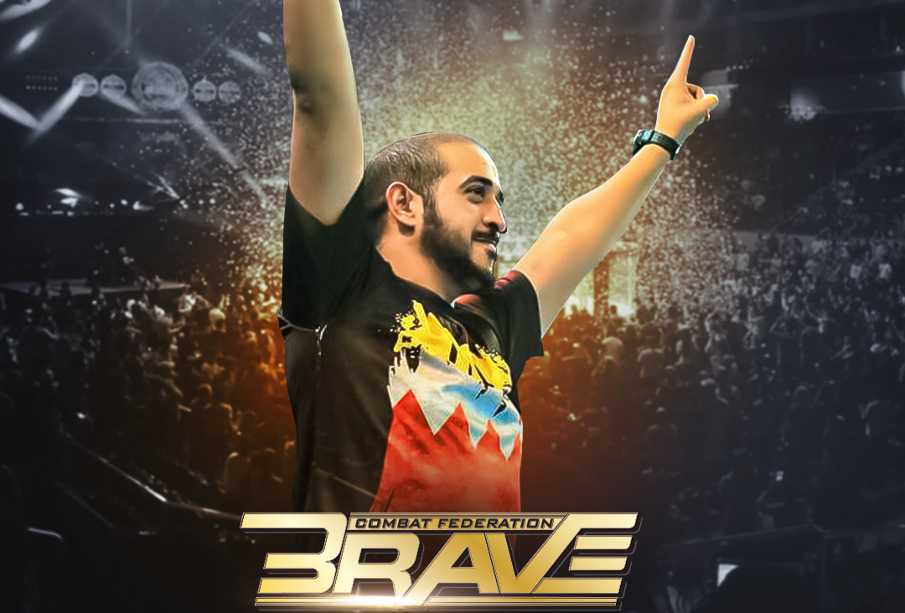 His Highness Shaikh Khaled bin Hamad Al Khalifa's mixed martial arts company BRAVE Combat Federation has achieved another milestone. After dominating Asia earlier this year, BRAVE CF dominated another continent and officially became the biggest MMA promotion in Europe. 
BRAVE CF was established with a vision to reform the MMA industry from an event business to a sports business, and give opportunities to fighters and the entire industry around the world regardless of marketability, language, nationality or religion. His Highness Shaikh Khaled's vision believed that talent should be the only variable and with that vision achieved what other promotions only dreamed of. 
The fastest growing promotion in the world identified Europe as an important market in 2020 and broke combat sports history by being the only global promotion in the world to host 7 events in Europe in one year. The accomplishment's magnitude was magnified as it occurred during the COVID-19 pandemic when most promotions stopped hosting events or left the continent entirely. 
Earlier this year, BRAVE CF returned to Europe with their 46th edition taking place in Sochi, Russia and reignited the European MMA scene with an event headlined with the defense of the Super Lightweight World Title by Eldar Eldarov and the return of the biggest Russian MMA phenom Ali Bagautinov. The event sent waves across the continent, and the growth of BRAVE CF became exponential. 
After reaching the 50th event landmark in the promotions headquarters in the Kingdom of Bahrain, BRAVE CF returned on the road and activated the European scene once again with BRAVE CF 51 in Minsk, Belarus and bringing up the next generation of Belarusian mixed martial arts fighters. 
With 80+ active European fighters from 30+ countries, BRAVE CF currently has the largest active market share in Europe active in more than three European regions and the biggest scouting network in the continent. It has hosted events in 7 European countries — Northern Ireland, England, Romania, Sweden, Slovenia, Russia, and Belarus — and is continuing the journey with an event in Milan, Italy on August 1st. 
BRAVE CF's future in the MMA industry looks bright as it continues expanding across the globe and making its way up towards becoming the biggest promotion in the world.