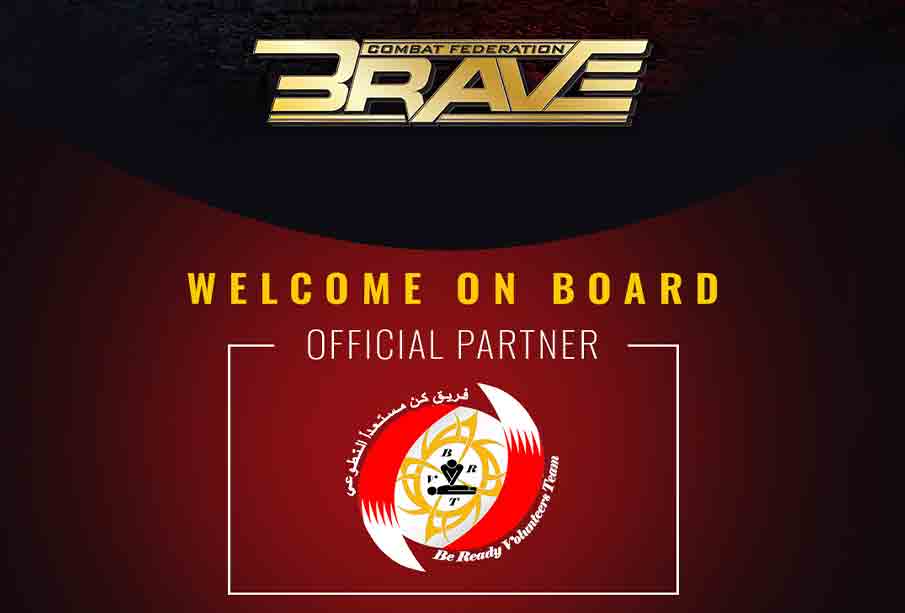 BRAVE Combat Federation fighters will descend upon the Kingdom of Bahrain in the next few days as they look for action in the Kombat Kingdom, a series of three events in three weeks that will put Bahrain as the centre of the mixed martial arts world. And they will have the best medical attention at their disposal 24/7 through the Be Ready Volunteers Team.
The first of its kind in the Kingdom, the BRVT will set up a clinic at the Wyndhan Garden Manama Hotel where the fighters will stay isolated until it's time to fight, and will be available to take care of all the fighters day and night.
Be Ready Volunteers Team will also put together a clinic to treat fighters on fight night, inside the venue. Following the strictest protocols to avoid the spread of Covid-19, the medical volunteers will be available to immediately take care of any injuries that might be sustained during the fights on all three weeks of events.
BRAVE Combat Federation is proud to partner up with Be Ready Volunteers Team and their help in maintaining the highest standards of safety for the athletes is much-appreciated by the entire fighting.