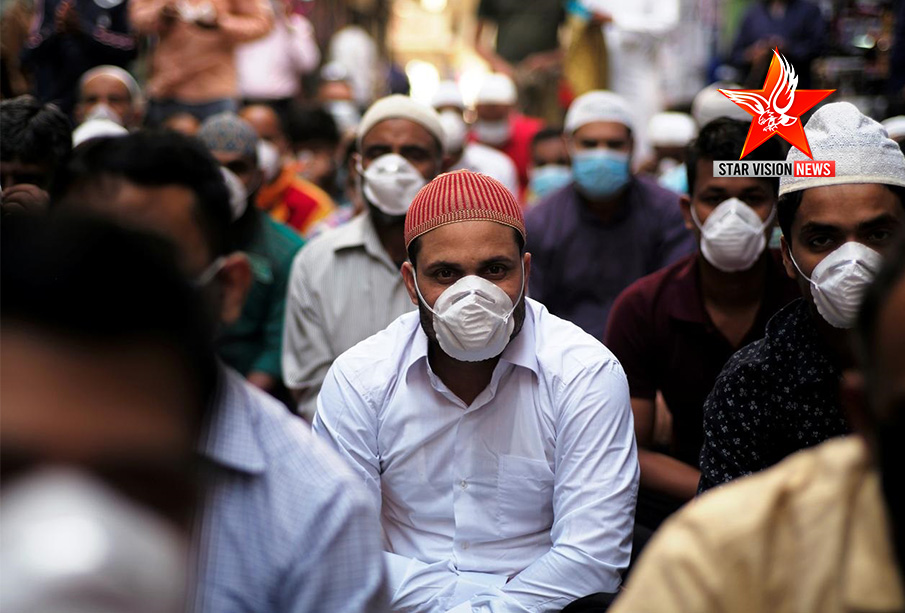 Bahrain has announced the death of two more people from coronavirus, a 67-year-old male citizen and a 64-year-old male expatriate.
The total deaths have soared to 51.
The MOH expressed its condolences to the family of the deceased.
The total cases have driven to 19,961 of which 14,185 have recovered, which means that over 71 percent of the confirmed cases have recovered from the virus. Currently, there are 5,725 active cases.
Also, there are 131 COVID-19 cases receiving treatment, of which 27 are in a critical condition.
So far the country has conducted 445,669 tests, according to the government statics.
"The cases in Bahrain have seen a rise due to non-compliance of rules," said Lt. Col. Dr.Ahmed Al Ansari.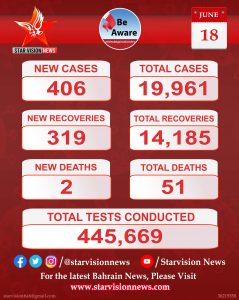 Also Read:
New Zealand registers third case of COVID-19, as more quarantine breaches arise
WHO halts trial of hydroxychloroquine in COVID-19 patients
Former Japanese justice minister, lawmaker wife arrested for suspected vote-buying