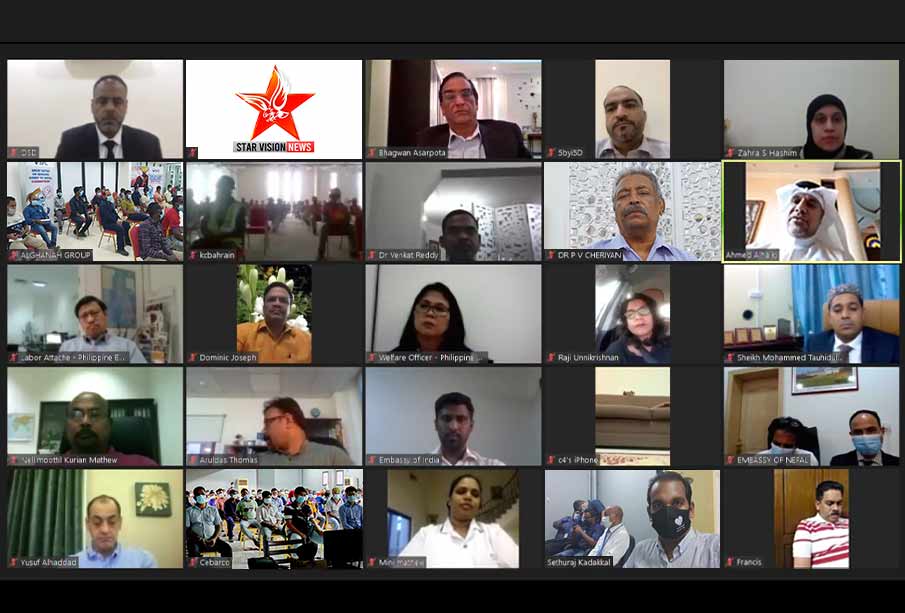 The Ministry of Labour & Social Development, Occupational Safety and Health Council and the Ministry of Health, under the patronage of Mr Ahmed Jaffar Al-Haiki, Assistant Undersecretary For Labour Affairs has organised an awareness campaign towards a healthy and safe summer 2020.
The campaign is for the purpose of reducing the Occupational Accidents and Diseases during the summer season and to raise the occupational awareness of both employers and workers on the importance of prevention as clarified in the Ministerial Order No. 3 of 2013 with respect to Work Ban during the months of July and August.
The campaign was held via online ZOOM meeting on Thursday, 23 July 2020 from 5 pm to 7 pm.  The Ministry members talked to workers of 2 labour camps – AlGhanah Contracting camp and Cebarco camp.
Indian Community Relief Fund (ICRF) has supported this campaign as ICRF volunteers visited the 2 labour camps to distribute 200 reusable masks, antibacterial soaps and COVID-19 awareness flyers, after the online presentation by the Ministry.