Anand Bazaar was held by the Indian Ladies Association on 19th May, 2023 at the Bahrain Keraleeya Samajam,  after a gap of eight years and had a footfall of around 3000 people.
The event was inaugurated at 10:30 AM by our ILA Patron, Mrs. Monika Srivastava. She visited all the stalls and boosted their morale. She participated in games' raffle draws and did some purchases too. This was followed by an inaugural dance performance by our esteemed guest from India Kathak Exponent Kumar Sharma, founder of unique dance style-Kathak fusion.
There were approximately 35 stalls which included food stalls, clothing, lifestyle, jewellry, health, and wellness books, games, and fun. Anand Bazaar also had a Bahraini craftsman, garments corner, Bahraini sweet shop, and Bahraini Henna artist.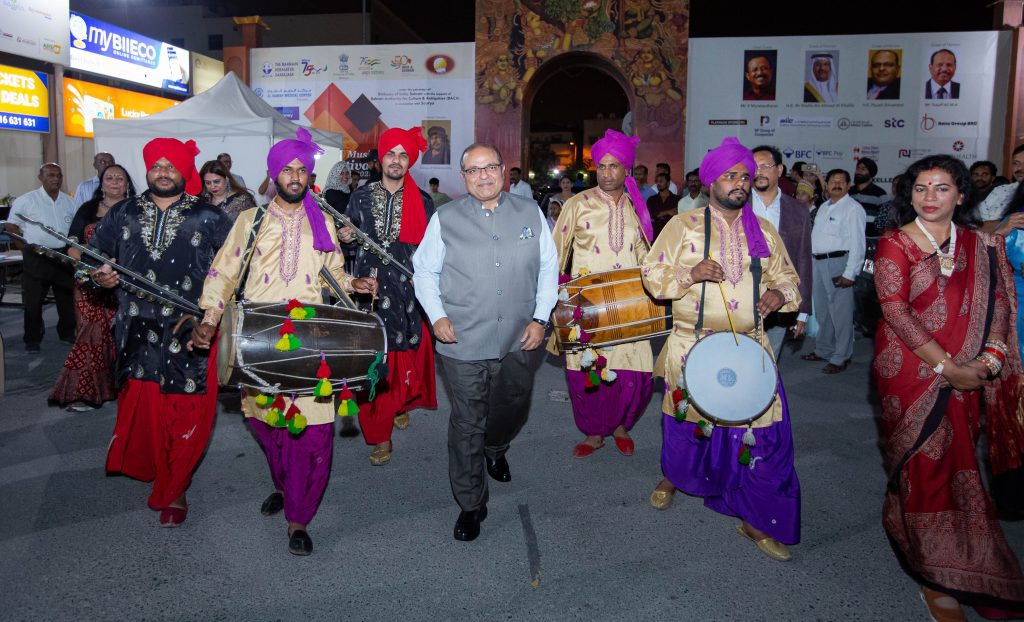 There were dance competitions throughout the afternoon for different age groups followed by a skit performed by ILA members.
The cultural evening began at 7:00 PM in the presence of his Excellency Shri Piyush Srivastava, Ambassador of India to Bahrain. He inaugurated the program by releasing red & white balloons in the sky, followed by a Dhol Bhangra Show. He visited all the stalls. The cultural program began with the inaugural dance by ILA members. This was followed by a Mega Dance show by Kumar Sharma and team where he showcased his talent and mesmerized the audience with his Kathak fusion dance style along with vocal renditions too. This was followed by the dance performances and competitions. More than 10 raffle draws were drawn and people enjoyed their prizes. The event came to a gentle end by 10:30 pm with a prize distribution ceremony for the teams participating in the dance competition.