HH Shaikh Nasser bin Hamad Al Khalifa, Representative of HM the King for Charity Works and Youth Affairs, National Security Advisor and  President of the Supreme Council for Youth and Sports conveyed the sincere condolences of His Majesty King Hamad bin Isa Al Khalifa, the King of the Kingdom of Bahrain, to Bahrain National Handball Team player Mahdi Sa'ad on the sad demise of his father.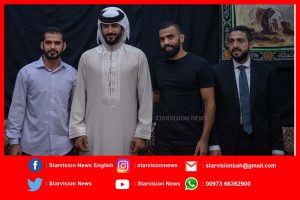 This came when HH Shaikh Nasser personally attended the funeral to personally console the player and convey to him the condolences of HM the King, praying to Allah the Almighty to rest the soul of the deceased in eternal peace. Furthermore, HH Shaikh Nasser expressed his condolences to the family of the deceased, praising the example set by the player when he decided to remain with the national team during the Asian qualifiers for the 2020 Olympics in Tokyo. "This reflects the keenness of the player to fulfil his duty towards his nation, setting the finest examples of loyalty and sacrifice," HH Shaikh Nasser commented.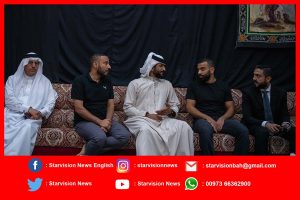 It's worth noting that Sa'ad was informed of the death of his father while he was with the national handball team during their participation in the qualifiers which recently took place in Qatar. The team made history by booking Bahrain's first berth in a team game in the Olympics and Mahdi's decision to remain with his teammates despite the demise of his father was met with nationwide applaud.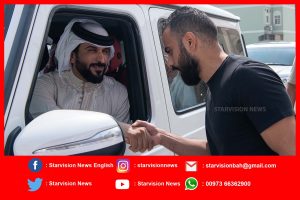 On his part, the player expressed his sincere thanks and appreciation to HM the King and to HH Shaikh Nasser, stating that HM the King's fatherly words eased their agony and that His Highness's visit was a source of pride for all his family.