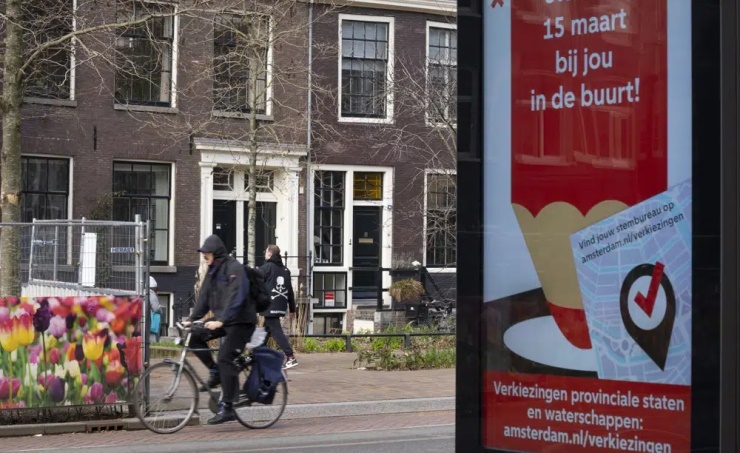 The Hague, Mar. 14 (BNA): Dutch voters go to the polls Wednesday in local elections with a national impact, with campaign themes ranging from local bugbears like dwindling public transport in remote villages to global issues such as migration and the environment.
It is also a test of strength for Prime Minister Mark Rutte's four-party center-right coalition, especially since newly elected provincial lawmakers also pick a new upper house of the national parliament in May. A big shift could affect Rutte's ability to pass legislation for the remainder of his coalition's term in office.
After increasingly populist campaigning, the vote for the country's 12 provincial parliaments is expected to highlight a simmering discontent with Rutte's government and the continuing rise of a party representing farmers angry at moves to contain their output in an attempt to rein in pollution.
Across the nation of nearly 18 million people, dozens of parties take part in the elections, many of them small and local. Voters also will elect members of the country's 21 local water authorities, key institutions in a nation more than a quarter of which is below sea level and which has endless lines of dikes to protect its heartland.