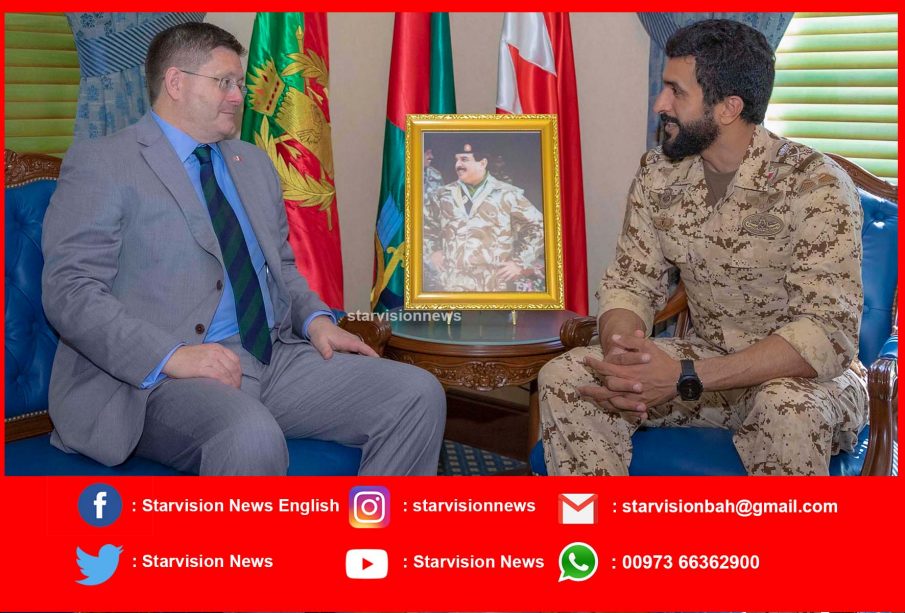 HH Shaikh Nasser bin Hamad Al Khalifa, Representative of His Majesty the King for Charity Works and Youth Affairs and President of the Supreme Council for Youth and Sports Affairs received in his office the newly-appointed British ambassador to the Kingdom of Bahrain HE Mr Roderick Drummond.At the beginning of the meeting, HH Shaikh Nasser welcomed HE Mr Rodrick Drummond, praising at the same time the historic ties attaching the Kingdom of Bahrain and the United Kingdom and the coordination and cooperation areas between both countries.
Moreover, HH Shaikh Nasser pointed out to the Kingdom's keenness for further collaboration with the United Kingdom in various sectors, expressing his sincere best wishes to HE the Ambassador in his new role to develop and bolster the relations between both friendly countries. From his side, HE Mr Rodrick Drummond hailed the close links among Bahrain and the United Kingdom in many sectors and the coordination between both countries, underlining his high interest in further cementing those links before praising the level that Bahrain's relations with the United Kingdom have reached in all areas of cooperation.
Furthermore, HH Sheikh Nasser bin Hamad Al Khalifa discussed with the British Ambassador a number of issues of mutual interest, including areas of youth and sports cooperation.