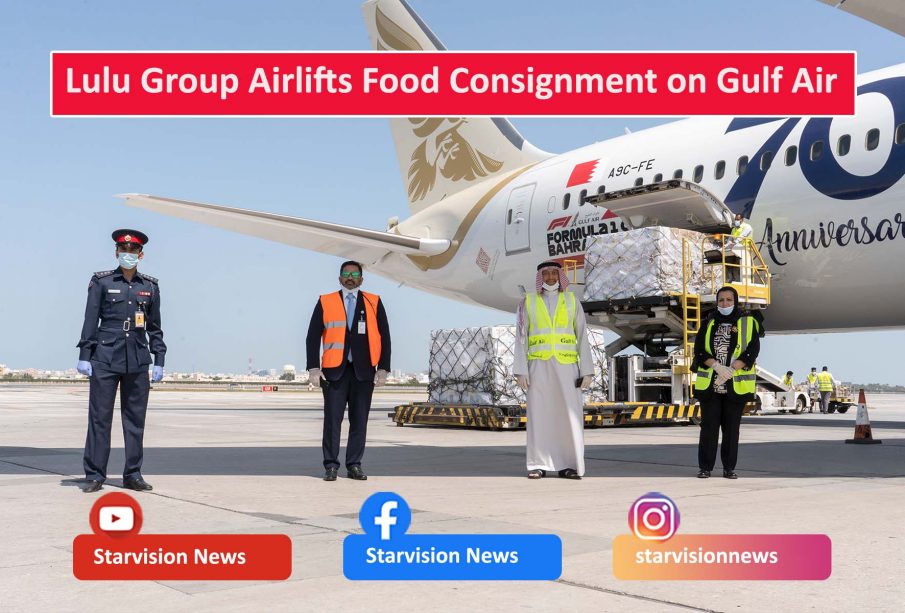 Manama: In keeping with HRH the Crown Prince & First Deputy Premier Prince Salman bin Hamad Al Khalifa's promise of food security as the Kingdom meets the COVID-19 crisis, Lulu Hypermarket too has come on board to ensure that the Kingdom's fruit and vegetable requirements are met without interruption.
As part of #TeamBahrain, Lulu, the largest retail group in the Kingdom, today ( MARCH 25) received a special consignment of fresh fruits and vegetables from India that was flown in on a special chartered Gulf Airplane. It is the first time that a private company in Bahrain is exclusively chartering a plane of the national carrier Gulf Air.
"Lulu Hypermarket is keenly aware of its responsibility to the Kingdom's food security chain and in line with the directives of the Ministry of Industry, Commerce & Tourism, we have implemented our corporate commitment and responsibility as a partner of Government to maintain clear lines of food supply, " said Lulu Group Director Mr. Juzer Rupawala, "We are humbly offering our expertise to the vision of HRH the Crown Prince, who has been leading us all in this time of global crisis."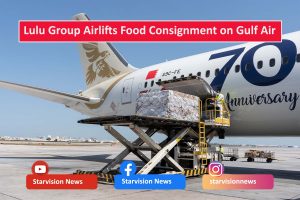 The Lulu Group has chosen to partner with Gulf Air, Bahrain's national carrier, because of a common shared goal to serve the people of Bahrain. Gulf Air's top-of-the-line professionalism and co-operation in executing this airlift in the interests of national food security were praised by the Hypermarket management. The Hypermarket has assured customers that similar airlifts shall continue as long as required.