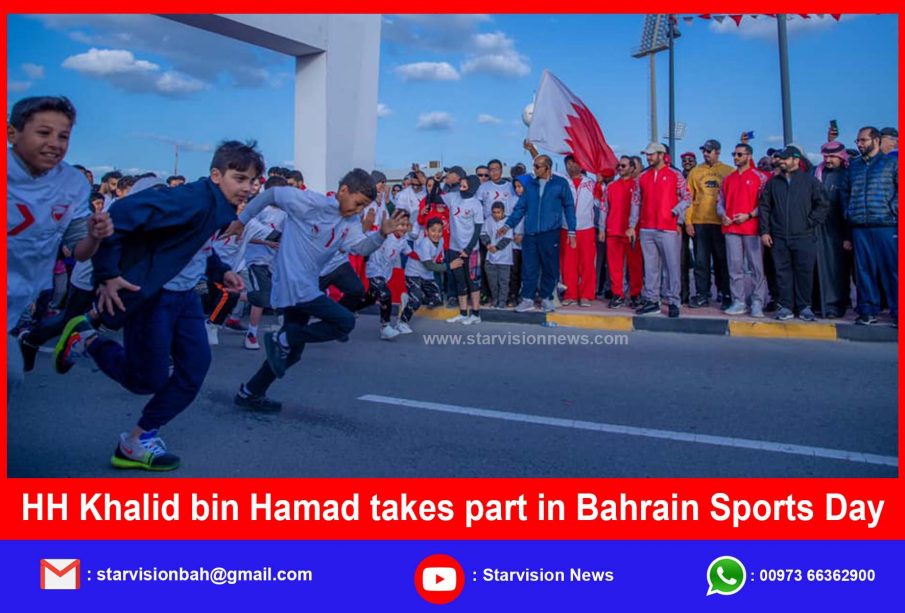 Manama: HH Shaikh Khalid bin Hamad Al Khalifa, First Deputy President of the Supreme Council for Youth and Sports (SCYS), Bahrain Olympic Committee (BOC) President has participated in the Bahrain Sports Day activities which were held on at the Sports Village, Isa Town. The event was attended by senior officials.
"We are happy to mark this day which has the support of HH Shaikh Nasser bin Hamad Al Khalifa, Representative of His Majesty the King for Charity Works and Youth Affairs, National Security Advisor and President of the Supreme Council for Youth and Sports to encourage everyone to exercise sports", said HH Shaikh Khalid.
"Designating a national sports day for the Kingdom of Bahrain represents a real opportunity to break the daily routine. It also serves as a start for those who want to practice sports and adopt it as a healthy lifestyle because it contributes to reducing the chances of having chronic diseases and gives individuals a healthy body and fitness", he added.
HH Shaikh Khalid expressed delight at participating in the event, which was also marked by a large number of societies, organisations, companies and individuals.
The activities of the sports day at the Sports Village featured the participation of adults and kids as well as people with special needs. HH Shaikh Khalid gave the starting signal of the races before touring the village to watch the sports activities.