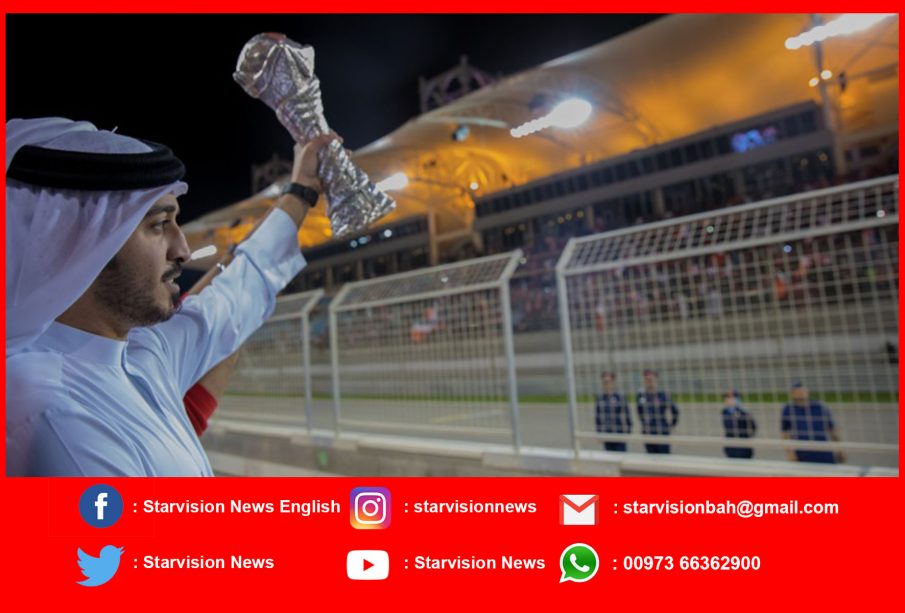 HH Shaikh Khalid bin Hamad Al Khalifa, First Deputy Chairman of the Supreme Council for Youth and Sports and President of Bahrain Olympic Committee (BOC) received Bahrain's national football team members at Bahrain International Airport  (BIA) upon their return from Qatar following their historic triumph in the 24th Arabian Gulf Cup.
Bahrain National Team defeated Saudi Arabia 1-0 en route to winning the Arabian Gulf Cup for the first time since its launch.
Joining HH Shaikh Khalid in welcoming the team back home were HH Shaikh Khalifa bin Ali Al Khalifa, Vice President of Riffa Club,  Sport Minister Aymen bin Tawfeeq Al Moayed, Salman Isa bin Hindi, Governor of Muharraq, Mohammed Al Nisf, BOC Secretary-General and other officials in the sports and youth sector as well as media representatives.
"Bahrain is proud of your unprecedented achievement. You made what was impossible possible. The team showcased extraordinary performances in the event and reached the final game, in which the team's display was nothing but filled with sacrifices and desire to gift Bahrain its first title in this tournament and, in the process, trigger nationwide celebrations," Shaikh Khalid said.
"The team wrote a new chapter in our sport history after winning the 24th edition of this tournament which was introduced on Bahrain's soil in 1970. The team printed Bahrain name with golden letters in the hero registry of this competition," he further added.
"We lived the best football epic for our national team in the 24th Arabian Gulf Cup. It featured the true Bahraini spirit, grit, unity and desire to make this achievement real. This accomplishment will remain in our hearts and minds forever," he said, praising the efforts of the technical and administrative staff of the team.
HH Shaikh Khalid bin Hamad Al Khalifa led the national parade which was organized to celebrate the team's achievement. It began from BIA and concluded at Bahrain International Circuit (BIC).